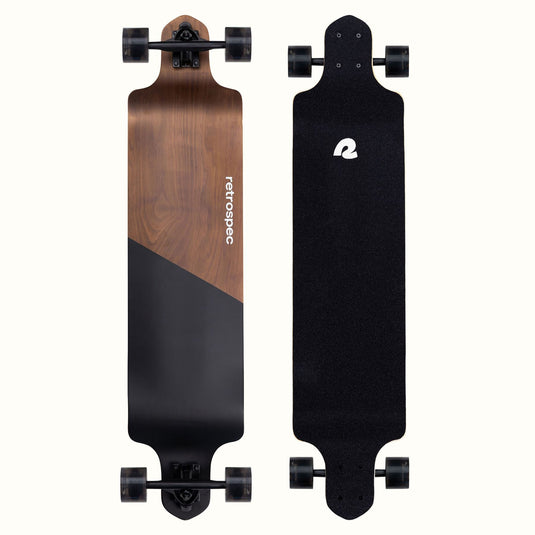 If speed is what you need...
This is the drop down longboard for that. Thanks to Tidal's steep concave deck, your feet are low to the ground and secured between the board's tails, so you can speed without the wobbles, bomb hills and pivot with agility and control.
See ya, wheelbite
Tidal's symmetrical drop down shape adds balance and improves push-power without the risk of wheel bite as you carve.
Balancing is a breeze
Tidal's deck is lower in the center, which secures your feet to the board, keeps your center of gravity low, and provides you with unsurpassed stability and control as you ride.