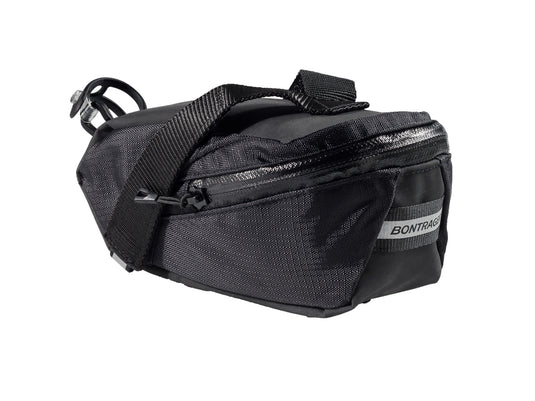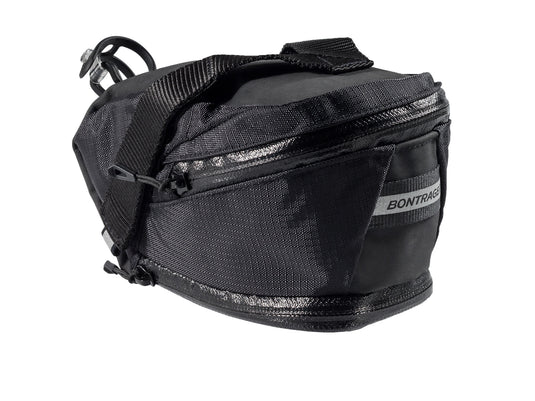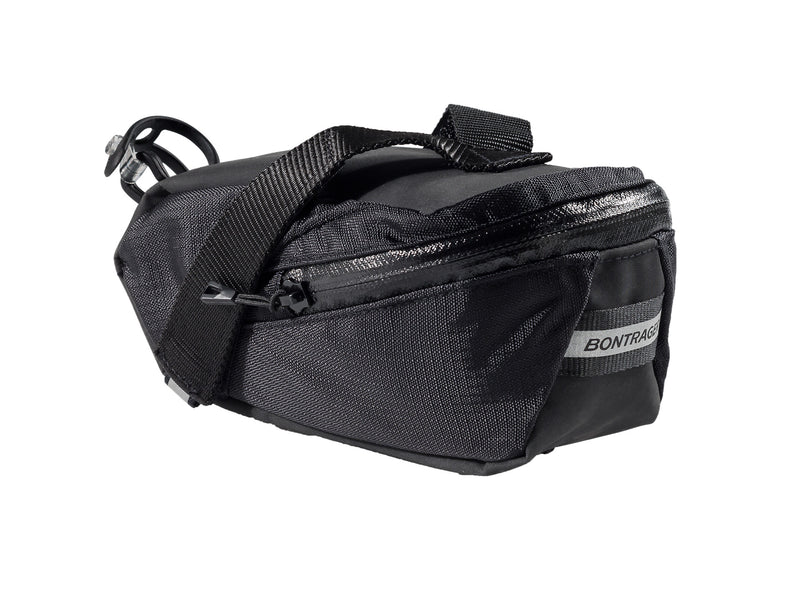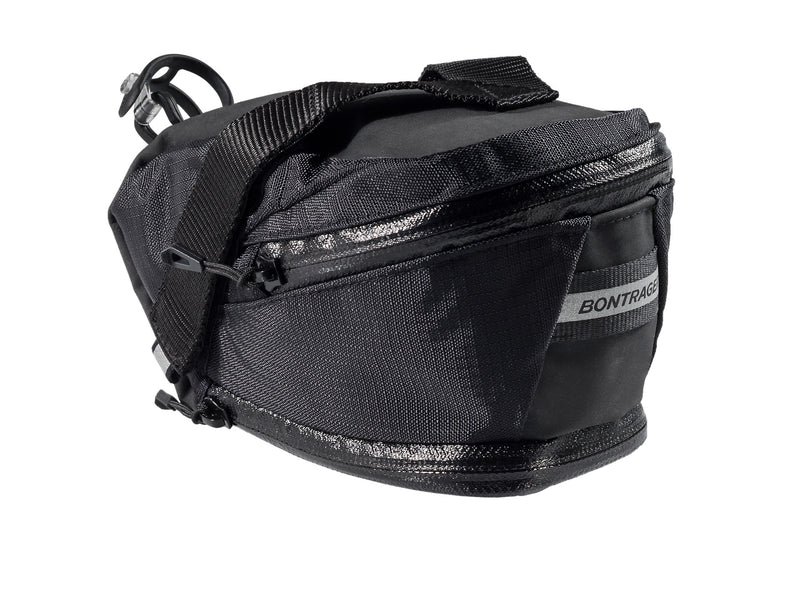 Your go-to seat pack that installs quickly and stays in place for all types of riding.
Plenty of room for much more
Like a trusty friend, the Bontrager Elite seat pack is always at your side. Built with durable nylon to handle road grime from awesome adventures, its lightweight construction cradles your essentials through your favorite rides.
Product details
Hook and loop saddle attachment firmly keeps bag connected to your bike
Low-profile seatpost attachment prevents bag from swinging while riding
Internal pockets securely hold credit cards and valuables
Loop on face of bag easily attaches clips for rear lights
Reflective elements enhance visibility for maximum safety anytime
Light and robust material holds up to elements without contaminating contents