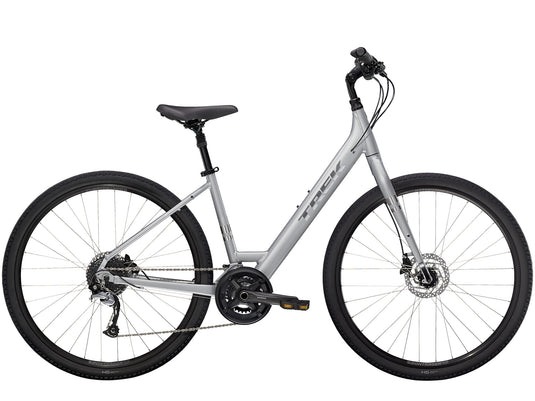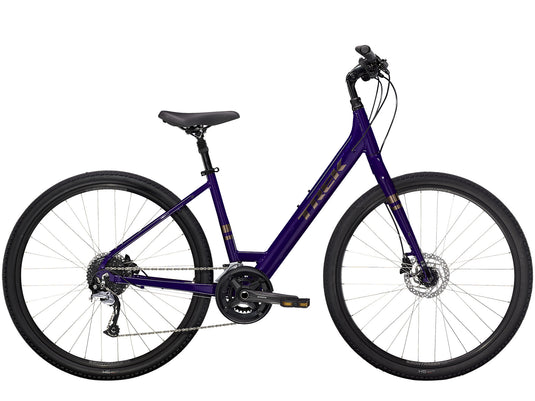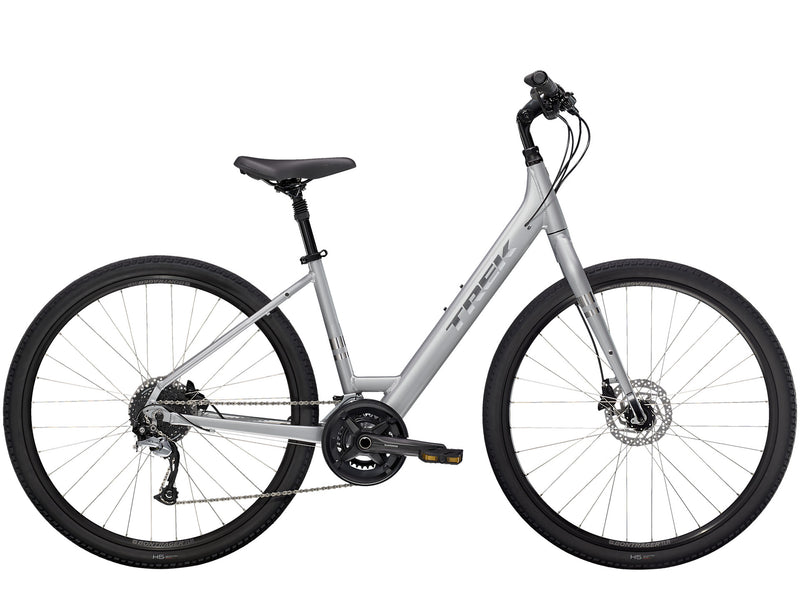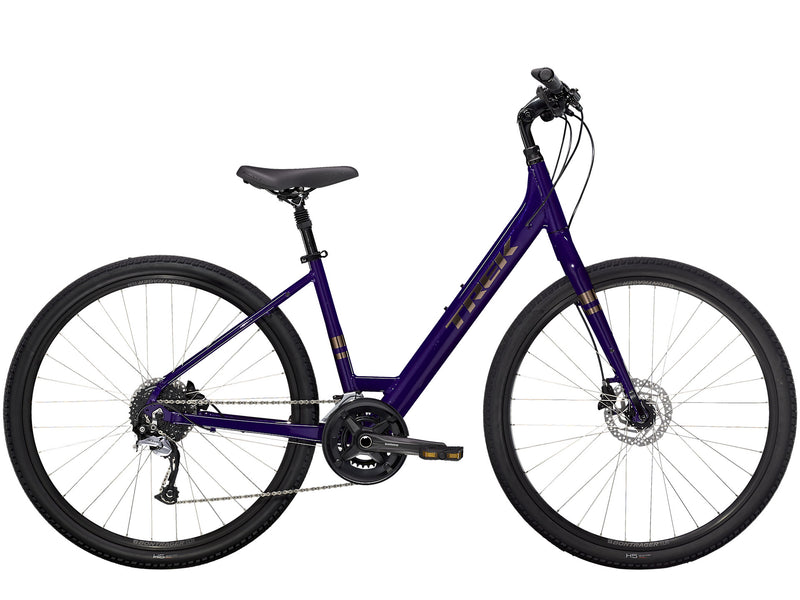 Verve 3 Disc Lowstep is an easy-riding hybrid bike designed for comfort on roads, paths, and city streets. The highest-end model in the Verve family features an upgraded drivetrain, stable puncture-resistant tires, and vibration-reducing handlebars and grips that make your ride even more comfortable. Plus, the lowstep design makes this bike super easy to hop on and off.
IN-STORE PICKUP ONLY. THIS ITEM CANNOT BE SHIPPED.
OUT OF STOCK BIKES CAN POSSIBLY BE ORDERED. CALL FOR ORDERING AND AVAILABILITY. 
Why you'll love it
This hybrid combines great comfort features with an upgraded road bike-style drivetrain that's lighter and better geared for performance
The lowstep frame design makes it easy to get on and off—no need to swing your leg over!
This bike brings people together—attach a trailer and tow your kids, meet up with friends to cruise the bike path, or commute to the office with coworkers
Disc brakes perform well in any weather, let you slow down or stop faster, and require less effort to activate than rim brakes
Like every Trek hybrid, it's backed by Trek's Lifetime warranty, which means you get a companion for life
It's right for you if...
You want a bike that will take you wherever you want to go, and keep you comfortable on every ride. You're interested in trying some longer rides for fitness or commuting and want dependable parts and an overall ride quality that makes you smile every time you hop on the saddle.
The tech you get
A lightweight aluminum frame with mounts for a rack and fenders, a lowstep design that's especially easy to mount and dismount, a wide-range 2x9 Shimano drivetrain, powerful disc brakes, wide 45c puncture-resistant tires for extra confidence and stability, a road-smoothing suspension seatpost, and an IsoZone handlebar and grips that absorb bumps from the road.
The final word
The top-shelf model in the Verve family is fast and comfortable. It has a wide range of gearing for whatever climbs you encounter on your ride, disc brakes that stop in any weather, and it's equipped with design details that keep you comfortable on longer fitness rides and commutes.