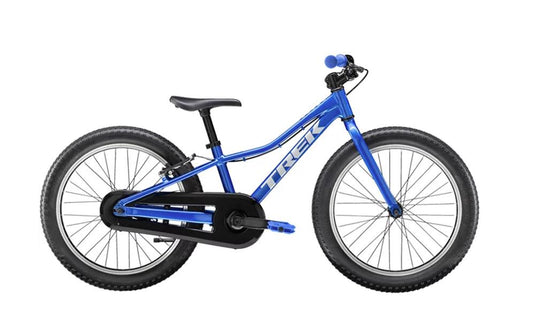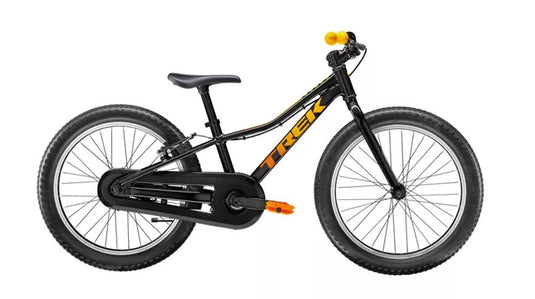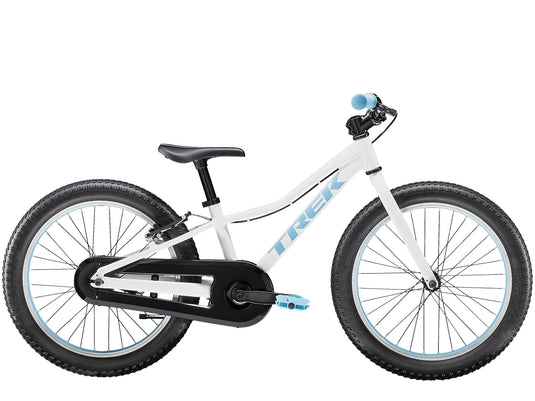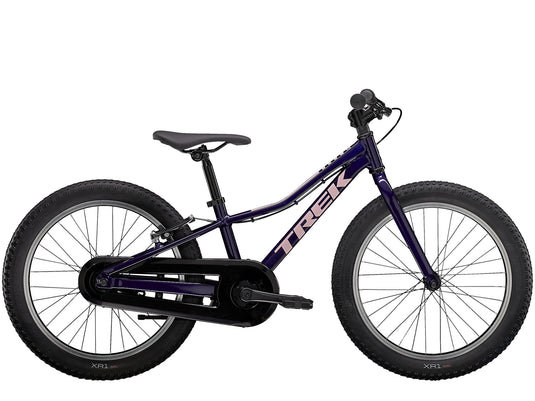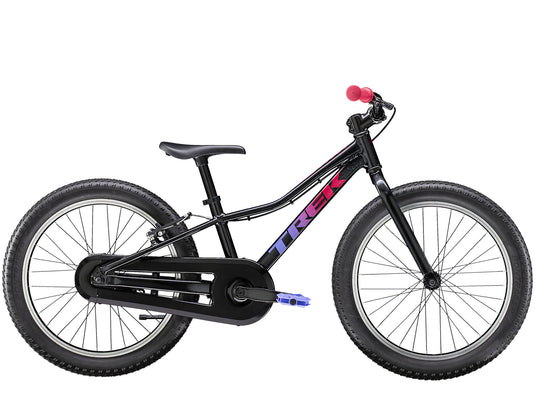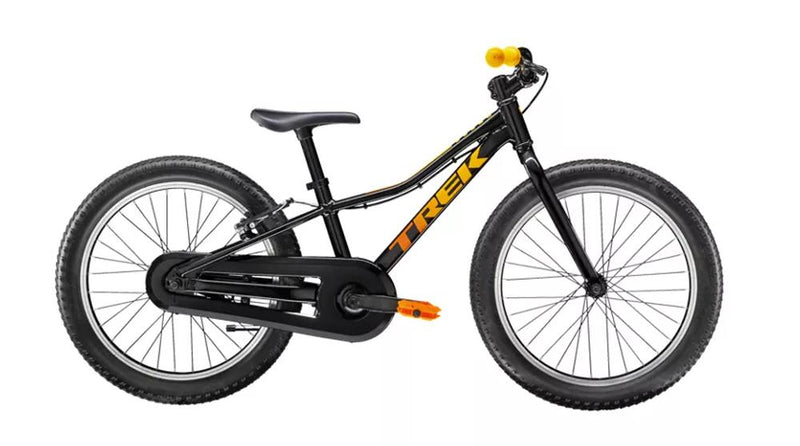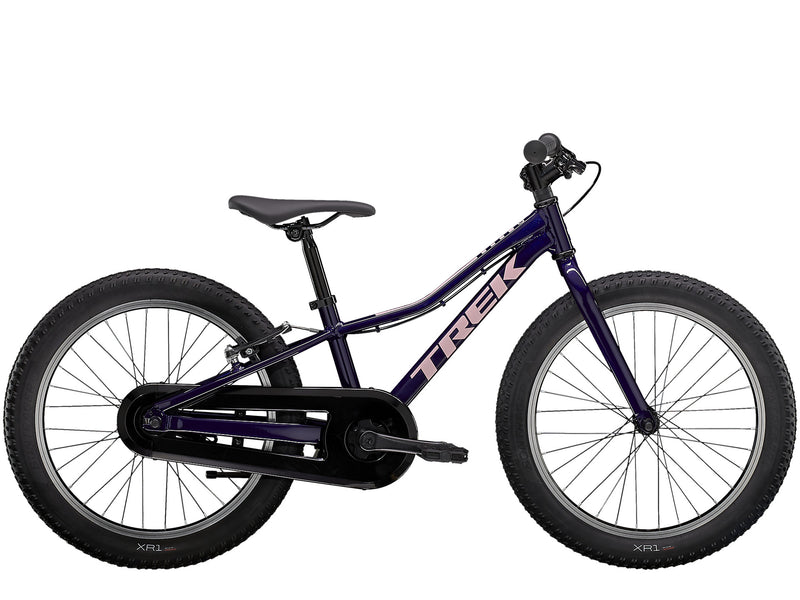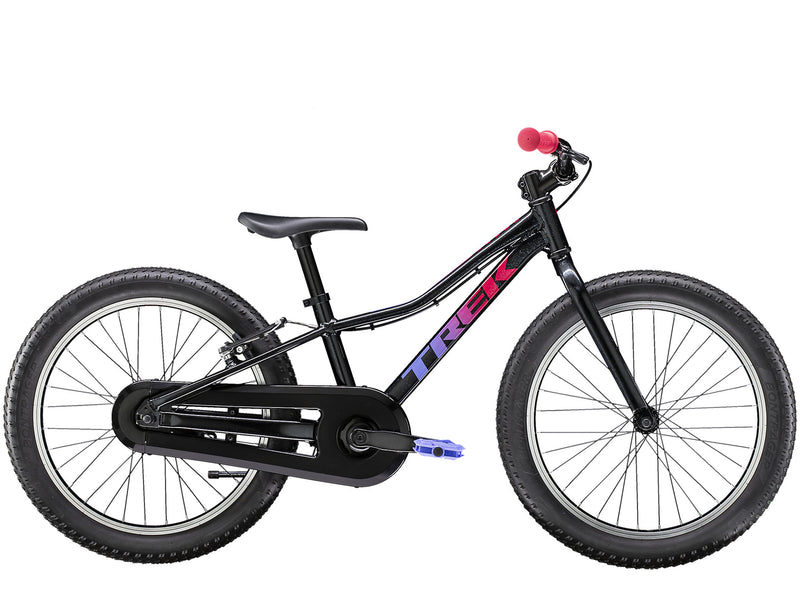 Precaliber 20 will have your little rider begging to go out for a pedal on their first real big kid bike. It's a great transition model from training wheels. It has one speed, a coaster brake, and a saddle with an integrated handle that can be swapped out for a light mount. For kids ages 6-8, between 45-52˝ tall.
IN-STORE PICKUP ONLY. THIS ITEM CANNOT BE SHIPPED.
OUT OF STOCK BIKES CAN POSSIBLY BE ORDERED. CALL FOR ORDERING AND AVAILABILITY. 
Why you'll love it
One speed is all you need—a simple set-up gives kids confidence and helps them stay in control
Coaster brakes are simple and intuitive for kids to use—they just pedal backwards to stop!
You can replace the saddle's integrated handle with an integrated light mount to boost visibility on family adventures and solo excursions
Like all Precaliber bikes, the frame is lower so it's easier for kids to stand over and hop on and off
Investing in a kids' bike from an established bike brand is worth it—Trek kids' bikes are designed and assembled by people who know bikes
It's right for you if...
Your kid is ready to leave training wheels behind, and you want to get them a fun, durable, bike that's simple to use. You don't want to settle for a big box brand, because you know the value of a high-quality bike that will keep your kid confident and in control.
The tech you get
A lightweight Alpha Silver Aluminum frame, one speed, and a coaster brake. Plus, a kickstand and a saddle with an integrated handle that can be swapped out for an integrated taillight mount. Everything on this bike is built to last, so it'll still feel like new when handed down to younger siblings.
The final word
This bike is the perfect choice for young riders who want to transition from a little kid bike to a big kid bike, with a simple, quality frame that will keep them upright and smiling while they ride at the park with friends or on the local bike paths with your family.