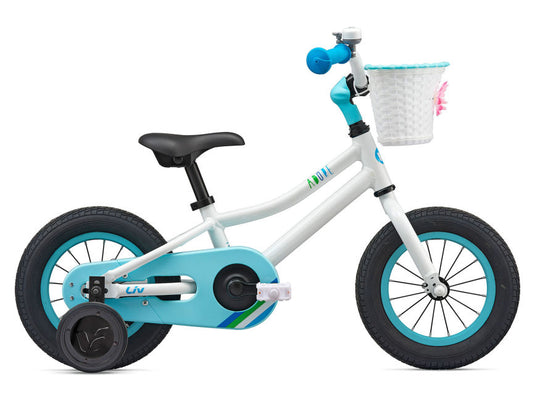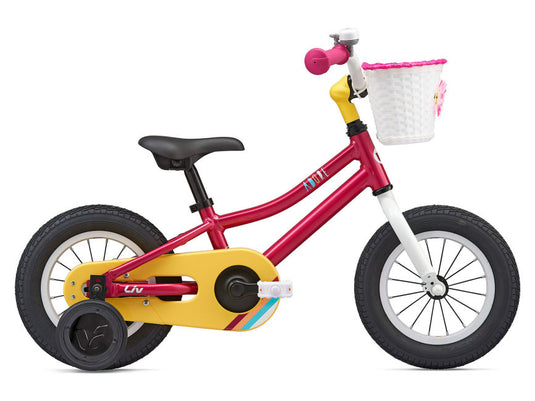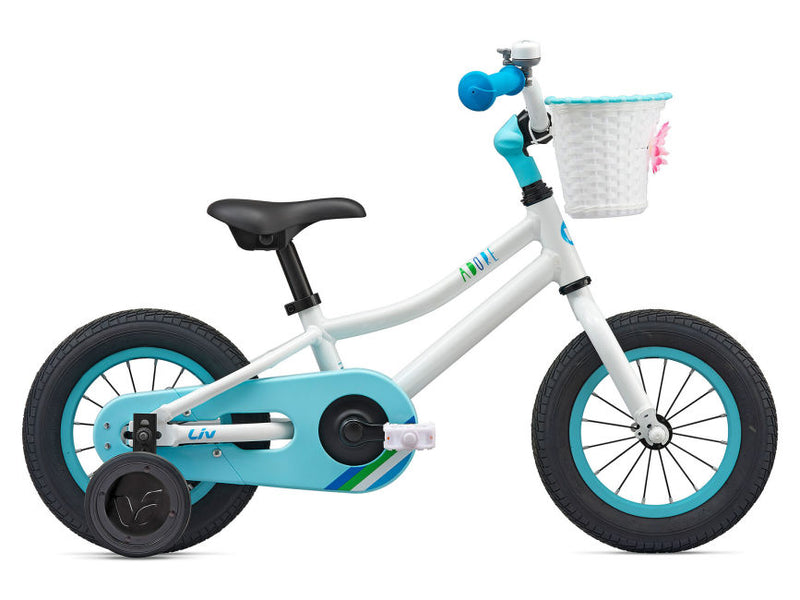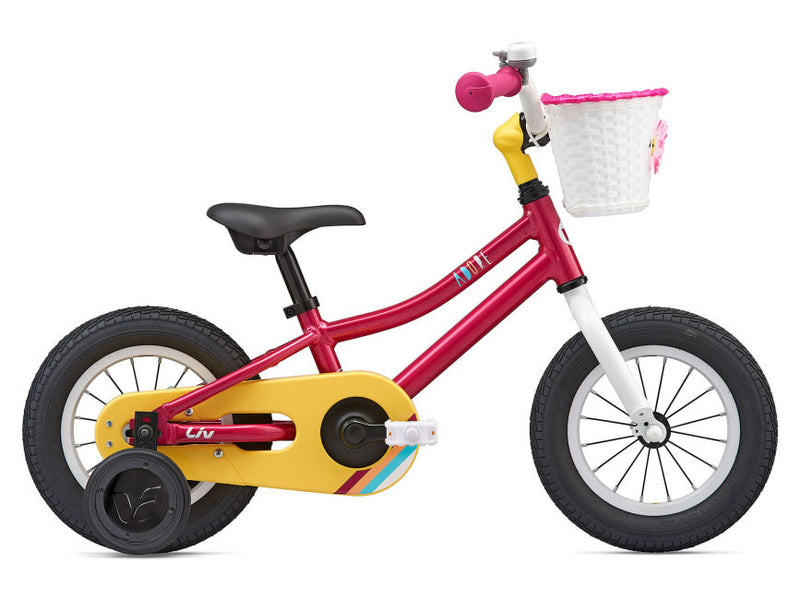 HER FIRST TWO-WHEELER AND ONE OF LIFE'S GREAT EXPERIENCES, THE COLORFUL ADORE MAKES IT EASY.
KEY PERFORMANCE FACTORS
Lightweight
ALUXX-Grade aluminum frame material and innovative fork design come together to keep her ride light and easy.
Intuitive
Singlespeed drivetrain and smaller grip design keep it easy for her to learn and feel comfortable behind the wheel.
Safe
Easy balance tires, training wheels and a low stand-over height allow for safe maneuvering.
WHY WE LOVE IT
A lightweight aluminum frame with a low stand-over height, plus 12-inch wheels, will make your young girl's first bike experience comfortable and confidence inspiring. Colorful paint will catch the attention of the little lady in your life at first glance. Adore is designed for safety, stability, and comfortable pedaling. This bike is fitted with an easy to use single-speed drivetrain and mini-rider settings. A protective chainguard keeps clothing and fingers out of harm's way. Removable training wheels let her progress when the time is right. Accessorized with a basket to carry her favorite toy and complete with a bell that lets everyone know she's on the move.